22 October 2011 — Typo London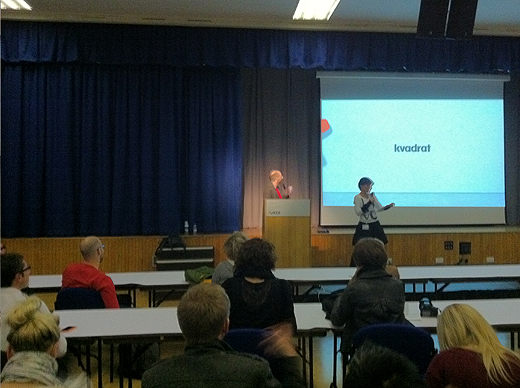 A friend got us free tickets to the Typo London conference and we all went. Three days of talks. We didn't see all of them but at times if felt a bit like a gathering of old mates that were big in the nineties and living of past fame. What really stood out were two talks: Morag Myerscough and Andrew Stevens from GTF (above). Especially Andy's talk was very inspiring, unpretentious and giving a lot of insight into the production process behind the work. It was a shame that he was talking in the smaller hall at 3pm (and was even cut short by the presenter) while the big stage at prime time was reserved for the more egocentric 'design stars'.
30 September 2011 — Big Changes at Mind Design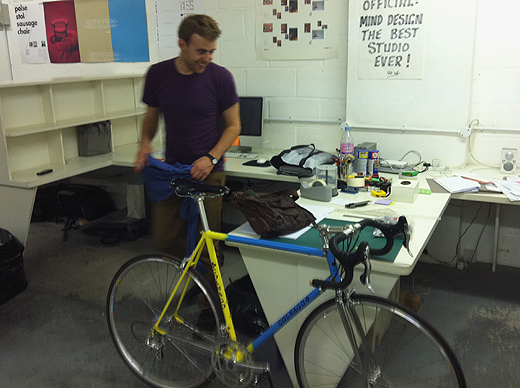 After more than four years with the studio, today was Craig's last day. Here you can see him with his new bike we built him as a leaving present. On monday Romilly takes over. But first we went for quite a few farewell drinks in the pub. You will be missed, Craig!
22 September 2011 — Big and Small Audiences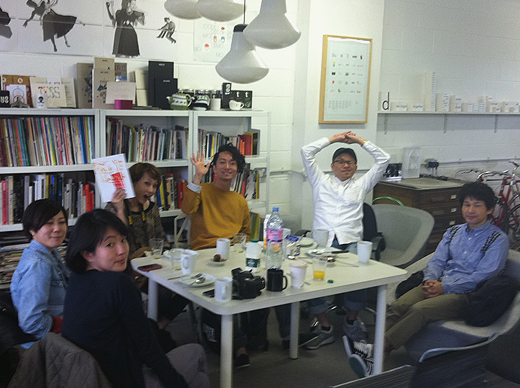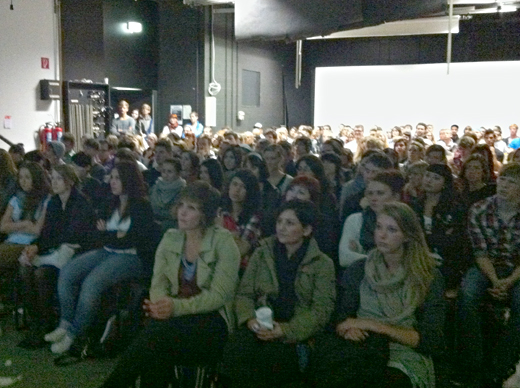 Holger just came back from Düsseldorf where he gave a short talk to the first year students (quite a lot of them). Today we were visited by a small group of Japanese who came to London on a design tour organized by Quotation Magazine.
16 September 2011 — Paul Smith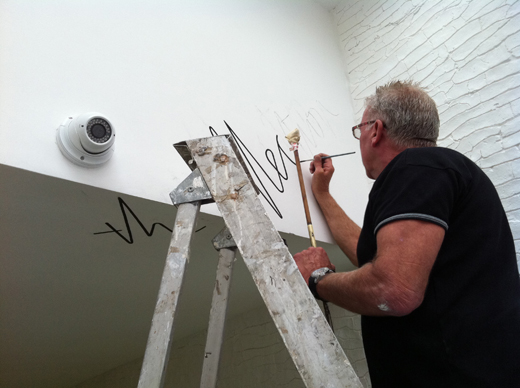 We would love to work for Paul Smith as he is a fellow cyclist. It might never never happen but today we worked WITH Paul Smith, a sign writer with the same name. Its a shame to see this traditional trade craft being more and more replaced by vinyl letters. Paul did a great job writing the logo signature we designed for 'The Collection' which will open next week.
07 September 2011 — A Day at the Screen Printers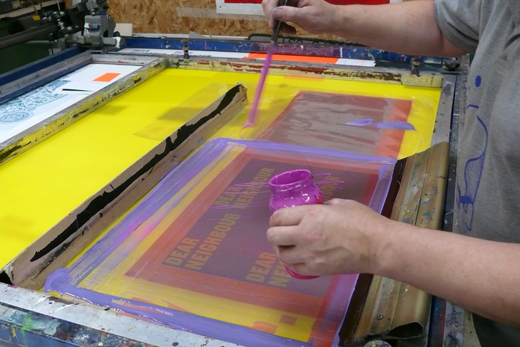 Craig spent the day at the screen printers printing invites for 'The Collection'. Our intention was to make each invite unique so the printers mixed different colours directly on the screen, something we have not tried before.
14 September 2011 – New Belmacz Website

Right in time for London Fashion Week our new Belmacz website went live today. Maybe not the most user-friendly design but totally in tune with our new overall identity concept.
August – Join a Winning Team!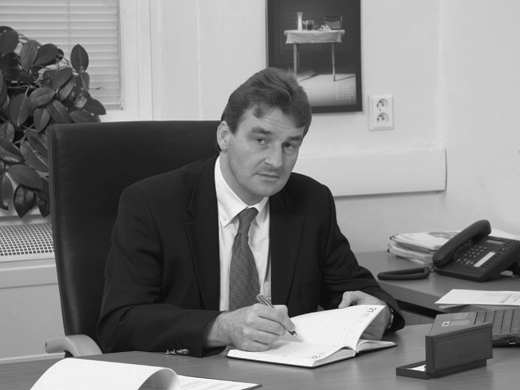 Well, again we might actually have a job available soon. It does not happen very often and we will be very, very picky. Please read the detailed description here before applying.
(The position is no longer available)
29 August 2011 — Metastasis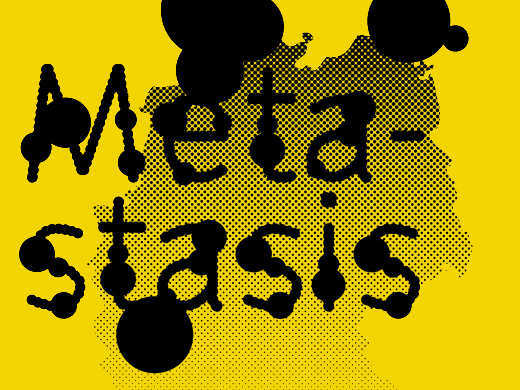 Today we finished working on 'Metastasis' , a new font we designed in collaboration with Neal Fletcher. Sorry Herr Spiekermann, we mean no harm. Meta should be preserved in aspik.
08 August 2011 — London's Burning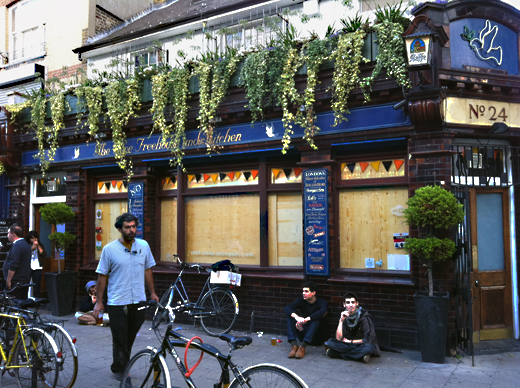 Riots close to the studio. We are used to fair deal of crime and general dodgyness around the studio but now things have gone too far. They boarded off our local pub!!! We hope it will be open by Friday again.
08 August 2011 — Villandry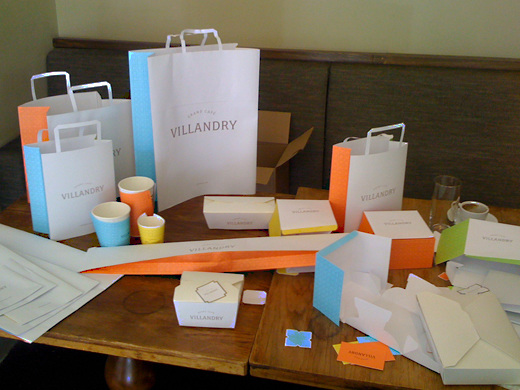 We are currently (well for quite a while now) working on the re-design of the Villandry chain. It will still take a while until everything is produced and the restaurants are re-fitted. The new identity will still be classic and suitable for a French Brasserie but the colour scheme is very bright and unusual. At the moment we are producing lots of dummies in original materials.
1 2 3 4 5 6 7 8 9 10 11 12 13 14 15 16 17 18 19 20 21 22 23 24 25 26 27 28 29 30 31 32 33 34