09 April 2010 – Sound Waves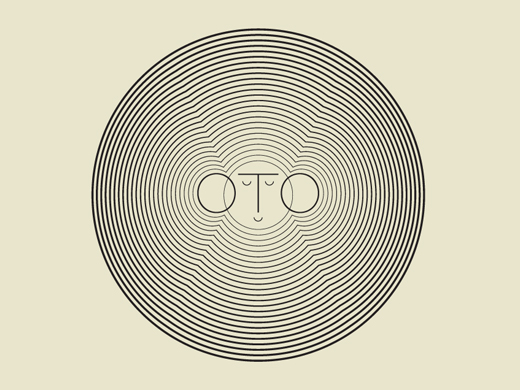 We have already started working on the t-shirts and merchandising for our exhibition in Japan. The theme is 'sound'. It just so happens that the Japanese word for sound ('oto') has got two ears. We seem to have developed a serious preference for circular lines.
30 March 2010 — Tom Dixon magazine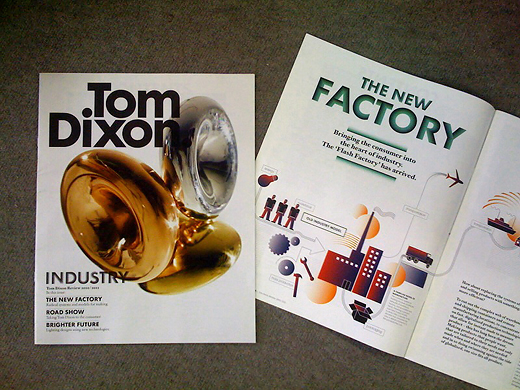 The Tom Dixon magazine came back from the printers. This year it is not a newspaper but a magazine printed on thin paper like a supplement. To go with the new all shiny photography we designed a 'glam' version of Futura Maxi.
25 March 2010 — Circles everywhere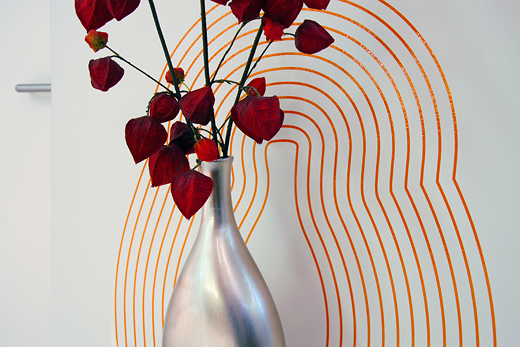 We finally managed to take some photos of the D100 interior. Currently working on the website.

→ D100 Dentistry
24 March 2010 — ICHI FACE at the V&A!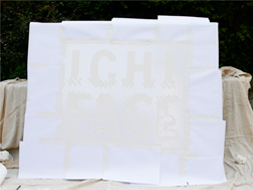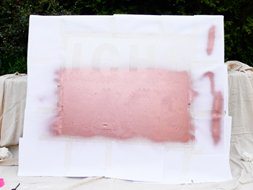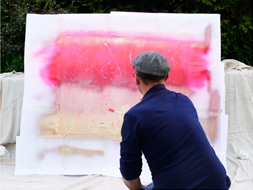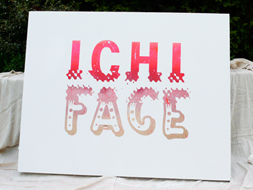 Playlab is running a game of facial bingo as part of the Friday Late event at the V&A. Paul is seen here after he was very easily convinced to make his own sign! We designed a small, quick and dirty Ichi Face website for the event.
20 March 2010 — Hard days nights (again)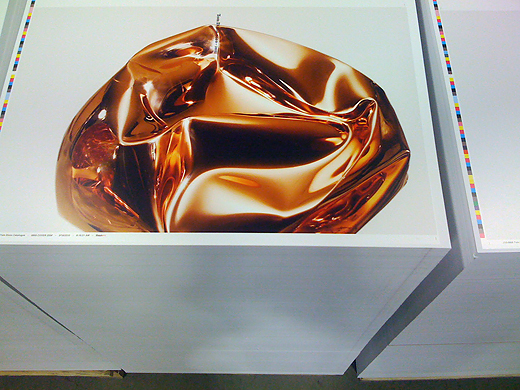 We stocked up on caffeine and Pot noodles, worked many nightshifts in a row and finished the yearly Tom Dixon catalogue and magazine again. The result is a big stack of crushed copper shades that's just been printed.
2 March 2010 — Holy crêpe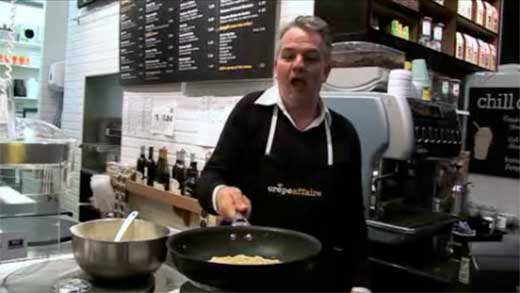 We just discovered that our client and owner of Crêpe Affaire Daniel Spinath has been on Channel 4 showing off his pancake cooking and flipping skills. You don't often see that much crêpe on TV. See for yourself!
26 February 2010 — Pattern tests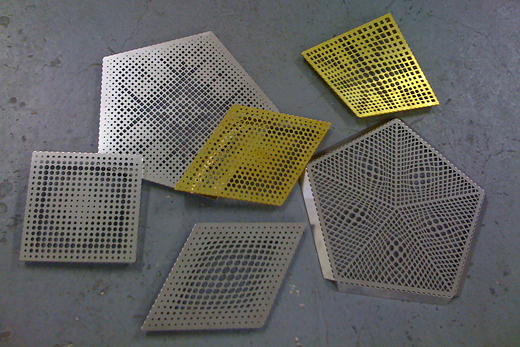 We are testing different pattern for the lamp we are developing with Tom Dixon. The first samples from the metal etching company are back.
23 February 2010 — Visit from Japan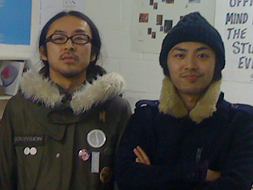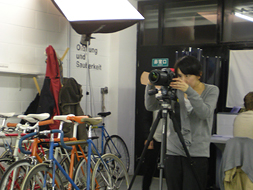 We were invited to take part in an exhibition on British Design in Tokyo during August this year. Today the organizers Akira and Takeshi came to visit us together with two photographers to discuss the exhibition, for a short interview and to take some shots in the studio.
19 February 2010 — Play Playlab!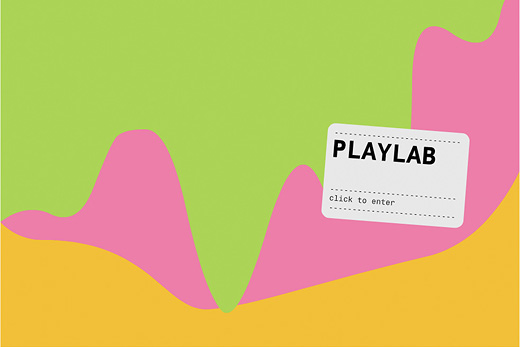 We developed 6 little animations for Playlab which are finally online. Just use the reload button to see them all.
17 February 2010 — Well done Lea!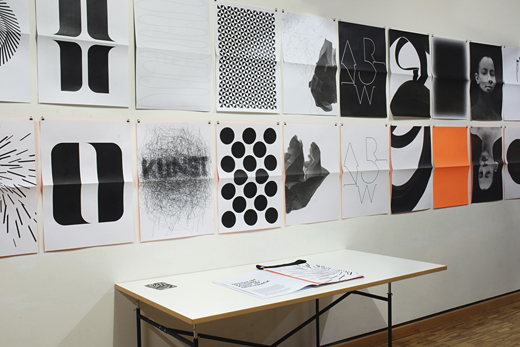 Our ex-intern Lea graduated and sent us some pictures today. Great final project – bold, confident and intelligent.
1 2 3 4 5 6 7 8 9 10 11 12 13 14 15 16 17 18 19 20 21 22 23 24 25 26 27 28 29 30 31 32 33 34