23 November 2010 – Christmas at The Dock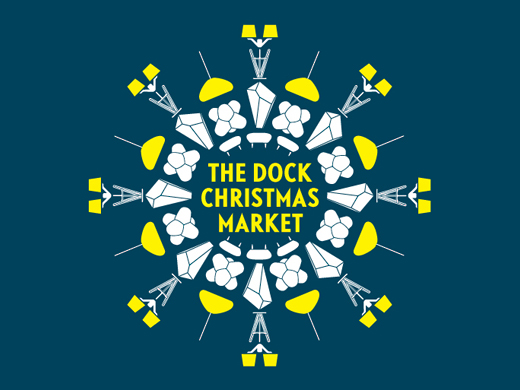 And another Christmas market we designed. This time at The Dock. More info here.
12 November 2010 — Christmas at the OXO Tower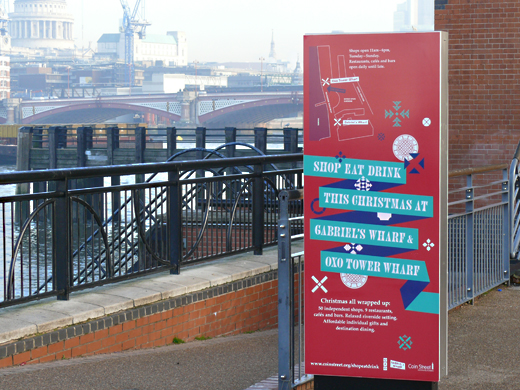 We recently worked on the promotional campaign and Christmas decoration for the Oxo Tower and Gabriel's Wharf which went up today.
13 October 2010 — Rufus, the Cat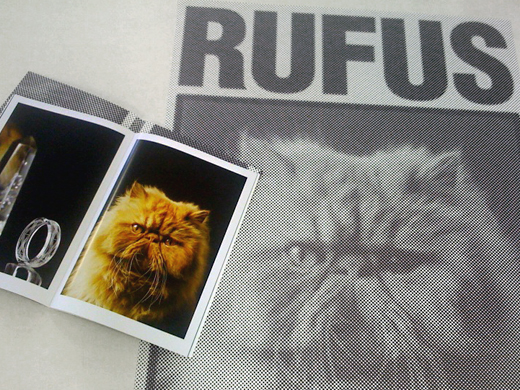 We just picked up our new catalogue for Belmacz from the printer. This years model is Rufus the lazy cat. He reminded us so much of the iconic villain pet in the James Bond movie that we printed the cover as a folded 'most wanted' poster.
13 October 2010 — Book Club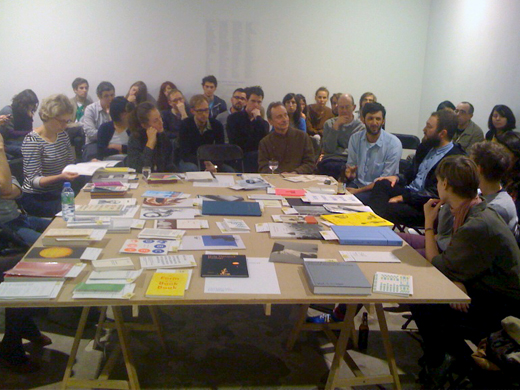 Although we haven't designed a book in ages (just lots of catalogues) we attended quite a few book events recently. First the Most Beautiful Swiss Books at Cafe Oto, then the new and brilliant Best Of British Books: A Proposal and finally Talking Books an event organised by the ISTD.
02 October 2010 — Shirts for Sale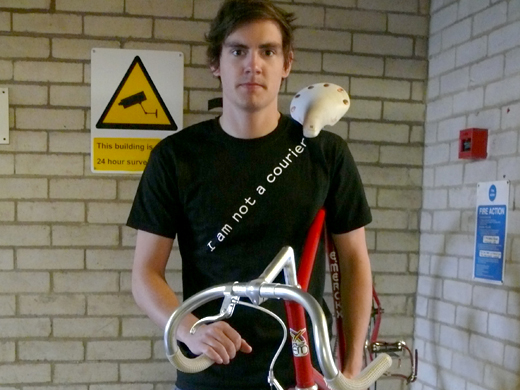 Our 'I am not a courier' shirt in courier sans for all self-confessed fakengers out there is available for sale now. It comes in S, M, L, XL and goes for 15 squid, including postage within the UK. (Thanks Romilly for modelling).
27 September 2010 — Nihono Fashion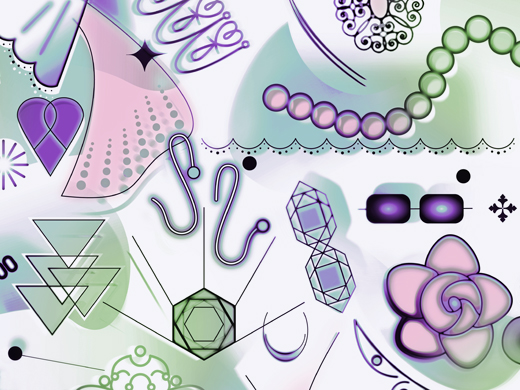 Holger has been working for the past week on pattern designs for a new Japanese fashion label. Once we receive images of the printed fabrics we might show it in the work section.
24 September 2010 — Back in the Dock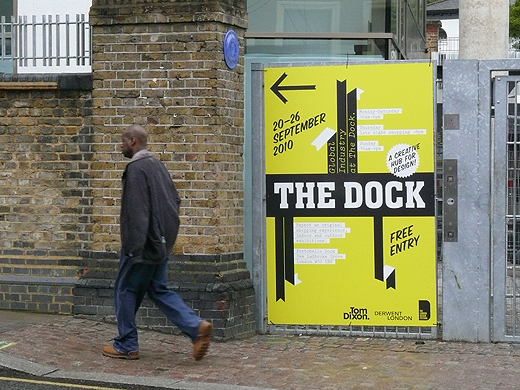 We designed the graphics and some signage for the yearly ' The Dock' design festival at the Tom Dixon headquarters. Basically an adaptation of our design from last year. More about The Dock here.
14 September 2010 – Hula Hoops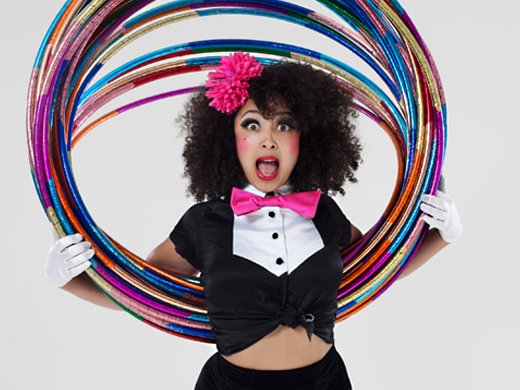 We are working on the final touches of a new identity for international hula hoop superstar Marawa (the Amazing). Soon to hit the identity section. (photo: ©Marawa)
26 August 2010 – Join a winning team!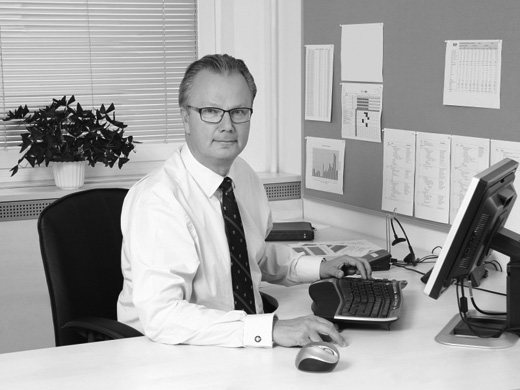 Well, we might actually have a job available soon. It only happens once in a hundred years and we will be very, very picky. Please read the detailed description here before applying.
(The position is no longer available)
06 August 2010 – UK?OK!!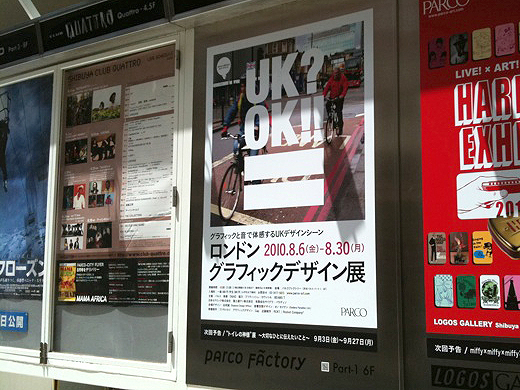 If you happen to be in Tokyo at the moment you can see our work as part of a group exhibition on UK Design at the Parco Factory in Shibuya. UK?OK! is on until the 30th of August. Other participants include: Åbäke, Bibliothèque, Eat Sleep Work/Play, Julia, Neville Brody, Non-Format, Studio 8, Tomato and many more. A book and catalogue is being published in connection with the exhibition and if your Japanese is up to scratch you can follow it on Twitter and there is a little movie on YouTube.
1 2 3 4 5 6 7 8 9 10 11 12 13 14 15 16 17 18 19 20 21 22 23 24 25 26 27 28 29 30 31 32 33 34